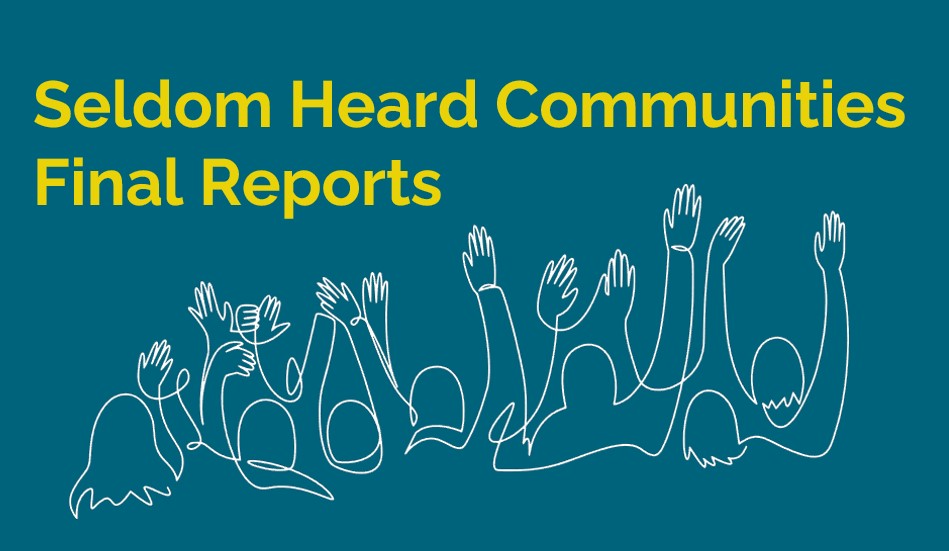 We are delighted to publish the reports from the five research grants funded under our 'Seldom Heard Communities' grants.
Police Scotland, the Scottish Institute for Policing Research (SIPR) and the Scottish Police Authority (SPA) joined together to provide significant funding for projects and activities which meet genuine evidence gaps. This work will support Police Scotland to further contact and engagement with all elements of our communities in Scotland, but particularly those groups which are seldom heard.
Each of these five projects represents an important area of research with the aim of improving vital police-community engagements. Our congratulations go to each of the five project teams for their hard work. You can read more about each of these projects below.
1. Accounting for Complexities: an Intersectional Approach to Enhancing Police Practitioner Accountability, Legitimacy & Sustainable Reform by Julie Berg and Emily Mann
2. Inquiring together: Collaborative Research with BAME communities and serving officers by Jonathan Mendel, Kirsty Forrester and Professor Karen McArdle
3. The role of empathy in police contact with young people from disadvantaged backgrounds: policing young care-experienced and LGBTQI+ people by Professor James Moir, Corinne Jola, Dr David Scott, and Mrs Jan Law
4. Refugee and asylum-seeker experiences, trust and confidence with Police Scotland by Dr Nicole Vidal, PhD and Bryony Nisbet
5. To be seen and heard: developing photovoice as a method for the police to engage with young people in underserved communities by Dr Andrew James Williams, Katrina Wyatt, and Inspector Jason Peter.
The release of these five reports will be supported through an in-person event:
"Seldom Heard Voices: Community Impact Event"
being held at the Apex Hotel in Edinburgh on Wednesday 26th April 2023 between 10am and 3pm. This event is open to the public and you can register to attend by clicking the link below.
We particularly encourage members of third-sector, civil society, and non-government organisations, as well as members of the public to join us.
#seldomheard #event #research #police #policingresearch #lgbtqi+ #BAME #refugees #asylumseekers #youngpeople #youngpeoplematter