Following the successful Law Enforcement and Public Health (LEPH) conference held in Sweden, May 2023, on 29 August 2023 Police Scotland held a conference at Tulliallan in order to bring the learning back to Scotland.
The event delved into the ongoing collaborative work in various areas of Scotland in an effort to widen our networking, understanding, learning and collaboration both internal and external to our organisation. A diverse range of topics included inputs from lived experience experts and colleague across the country on a wide variety of collaborative projects.
Presentations delivered at the event can be found below.
The event saw the official launch of 2 exciting new ventures –
The Police and Public Health Learning Network
We​​ aim to create a uniquely crafted and dynamic learning ecosystem consisting of people, products and tools to meet all of our professional needs, interests and goal. In addition to a central repository of resources, we will facilitate a series of webinars and in person events shaped by the input of our colleagues.
The Scottish Prevention Hub
Which will be based at the Edinburgh Futures Institute in Lauriston Place, Edinburgh following the signing of a Memorandum of Understanding earlier this year. More information can be found here – Prevention Hub (spnet.local)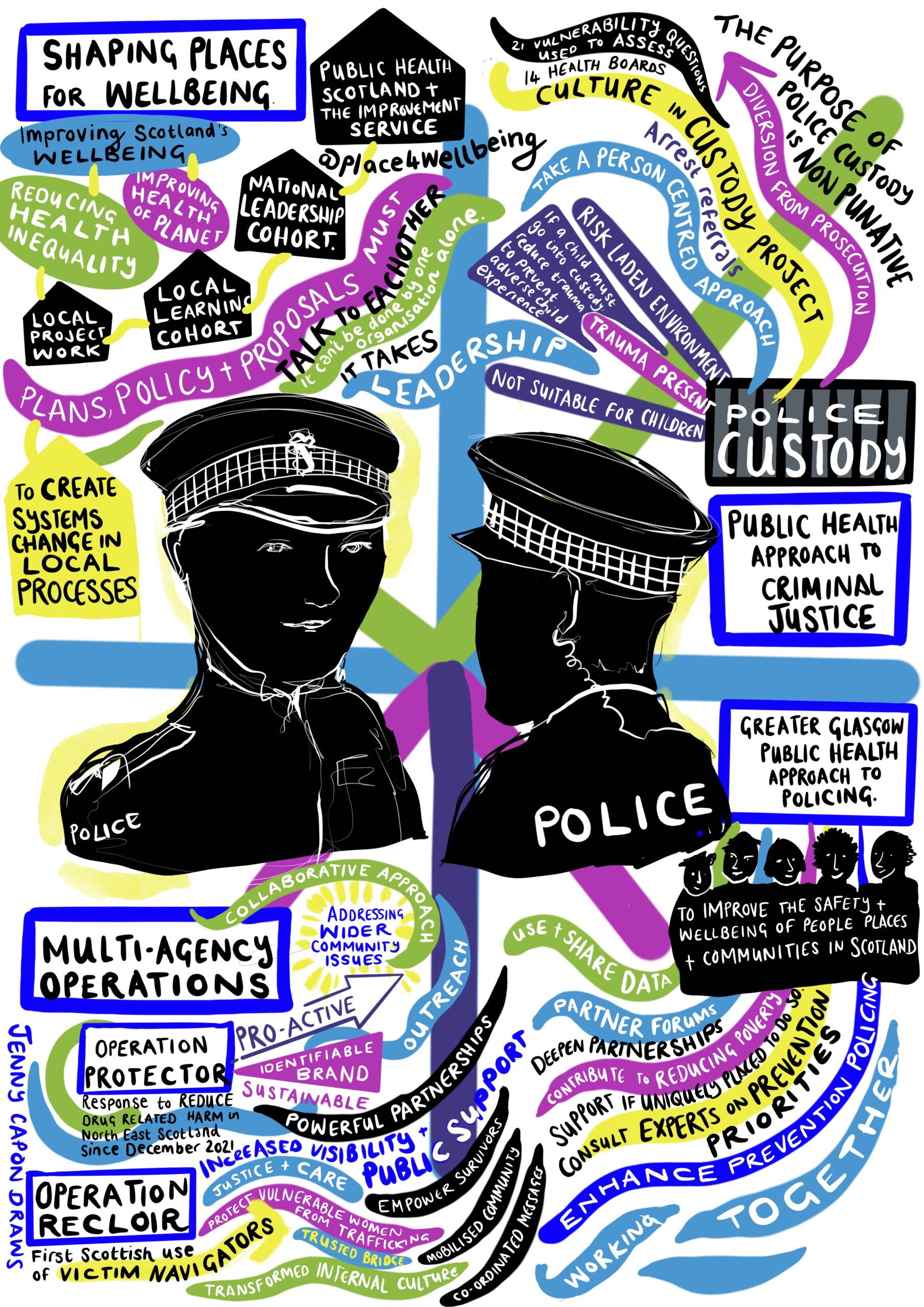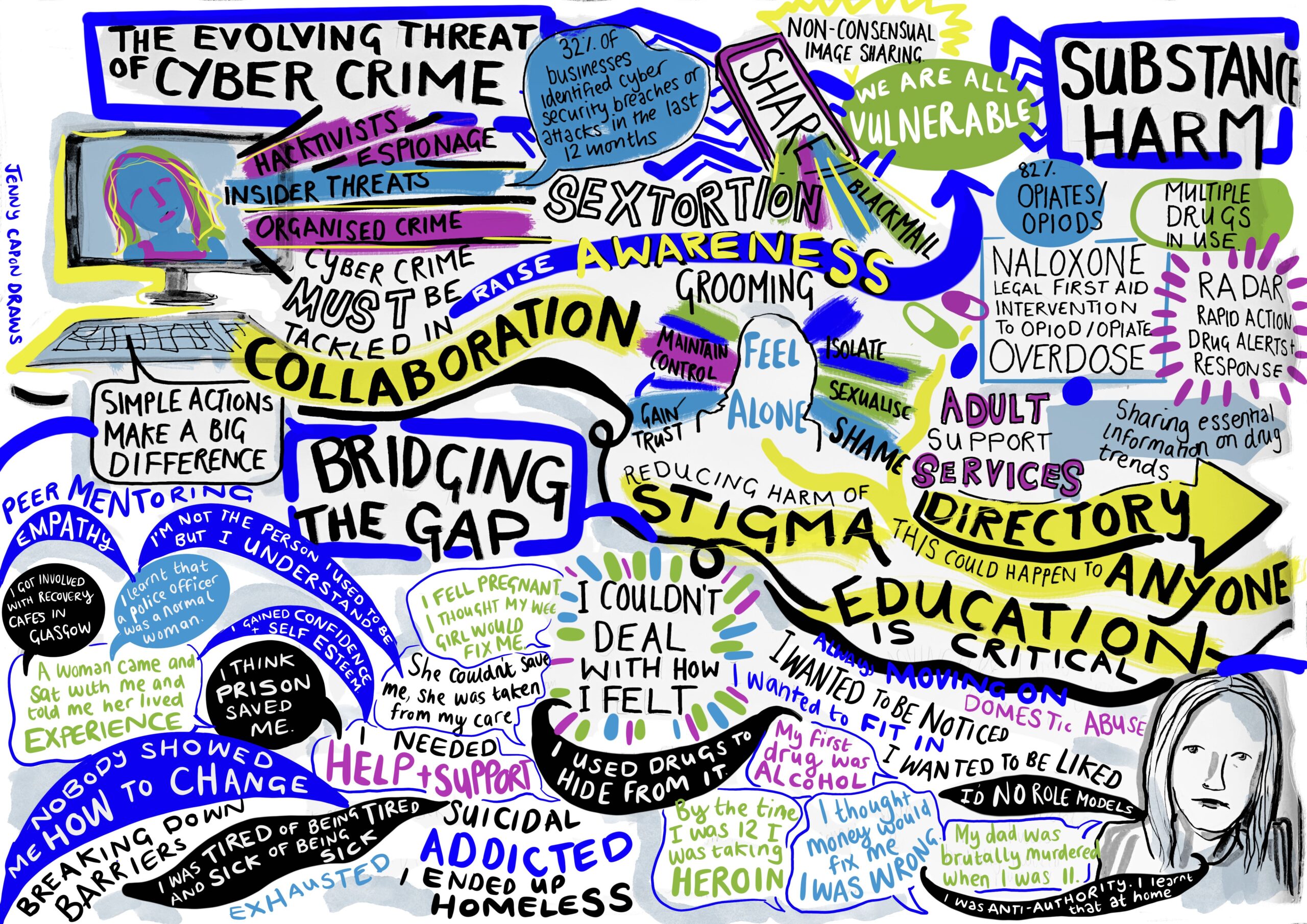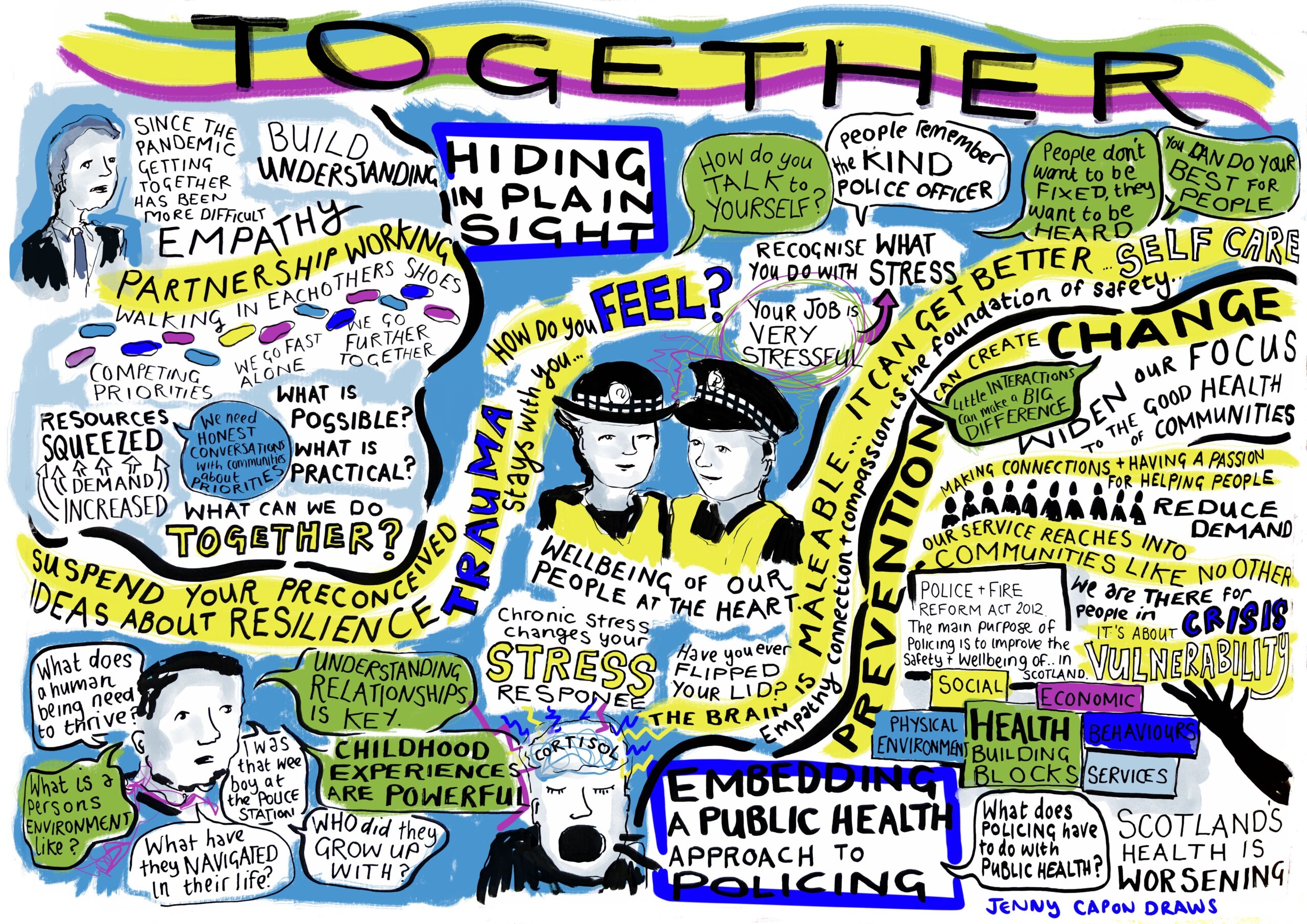 The above graphics were drawn by Jenny Capon of Jenny Capon Draws.